My latest project, is a most adorable felt applique tote. I hesitated at attempting this project, with a seemingly huge lot of pieces to cut and hand sew, the effort seemed daunting. But the cute design won me over.
My savior for this project was TRACING paper, using it for pattern pieces, placements, and embroidery lines.
...and you know what?? ... this project turned out to be a joy ... and it didn't take as long as I expected.
I'm going to have to add this book to my FAV book list ! It is full of delightful bags with simple shapes and pretty designs, from whimsical to modern.
I'm liking the number SIX...only four more projects to TEN. Oh yeah.
AAAnd...you know me, I can't leave without talking about FOOD. I found this incredible Dr. Seuss Cat in the Hat bread on the blog
cakestudent
.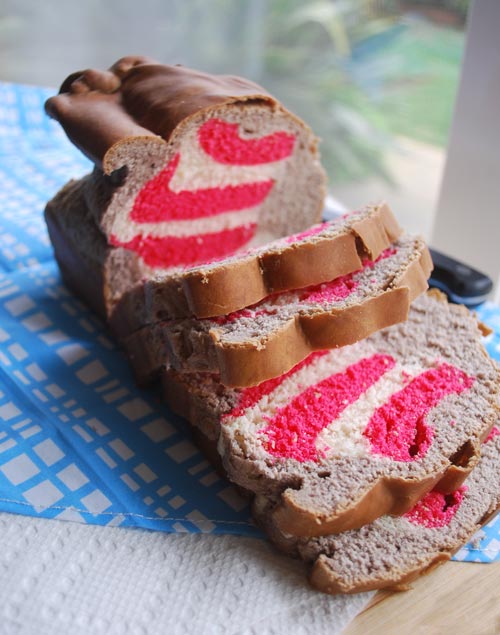 image from cakestudent.com
Both blogs include the how to's...I'm itching to try my hand at this...but not today, for I have to start working on PROJECT 7.
happy day (^*^)
kat