Oh I count myself lucky. Here I am just sitting in my corner of the world when the most fabulous folks bump into my blog. Alexa of Jaebum Fangirl is cosponsoring a giveaway with ZAKKA INSPIRED (that's me...oh but you knew that already) on her blog.
She did a really nice intro on my etsy shop and has all the details of the giveaway on her site.
Check it out here
What's up for the giveaway you ask? This here darling GIVE PEACE A CHANCE wristlet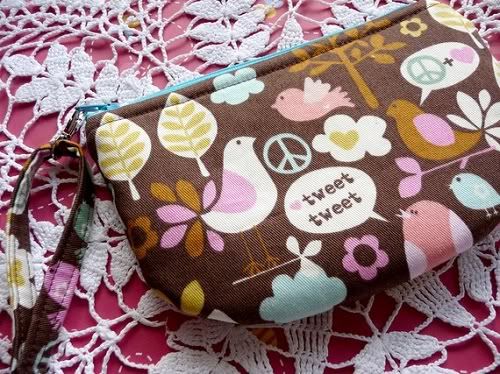 A shop update : I will be adding another deer pouch to my shop .. this time with embroidered mushrooms.!...
Oh and please do check out auction for
Japan Quake Appeal in my previous post
which ends on Saturday and my items in etsy to also help with the Japan recovery. thank you so much.